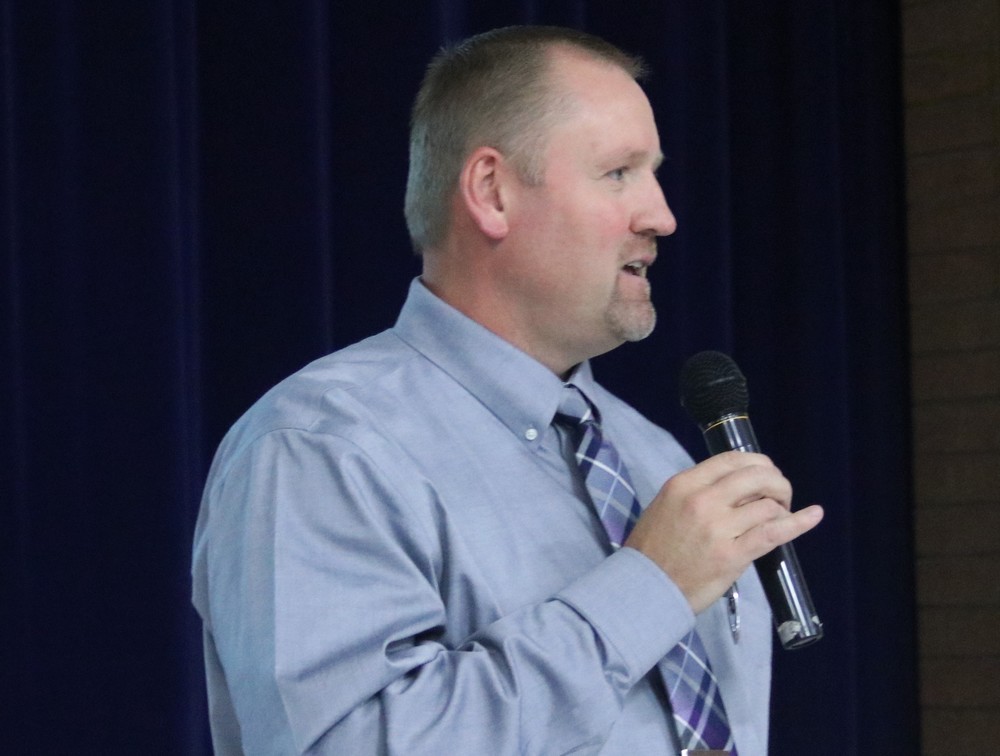 Superintendent to discuss Carbon school's future
Carbon School District
Wednesday, September 11, 2019
On September 26, Carbon School District Superintendent Lance Hatch will discuss "Carbon School District: The present and the future" at the regular Castle Country Business Expansion and Retention general board meeting.
Hatch who has been the district's Superintendent for more than two years grew up in La Sal, a small town which is located in San Juan County.

After graduating from CEU in 1997 he went to Southern Utah University and was awarded his Bachelors degree in Elementary Education, with a minor in Spanish. He later got his Master's Degree from Utah State University as well as an administrative certificate. In 2015 he was awarded a PhD in Teaching, Education and Leadership. His dissertation was titled "Expert Rural Elementary School Teachers' Planning for Effective Instruction."
Hatch's entire teaching experience and educational background is working with rural schools. He began his teaching career in Uintah School District at an elementary school where he taught the second, fourth and fifth grades. Later he became a Principal at Monticello Elementary in San Juan School District. Eventually be became the Elementary Supervisor in that district. In 2012 he relocated to Uintah County where he became Principal at Ashley Elementary School, during which time he worked on and was awarded his PhD. The Uintah School District then promoted him to be the Director of Human Resources, a position he held for two years before coming to Carbon School District.
The start time for the presentation will be 8 a.m. and it will run until 9 a.m. It will take place at the Jennifer Leavitt Student Center on the USU Eastern Campus in the Alumni Room.
Light refreshments are offered to those who attend.
The meeting is always open to the general public.