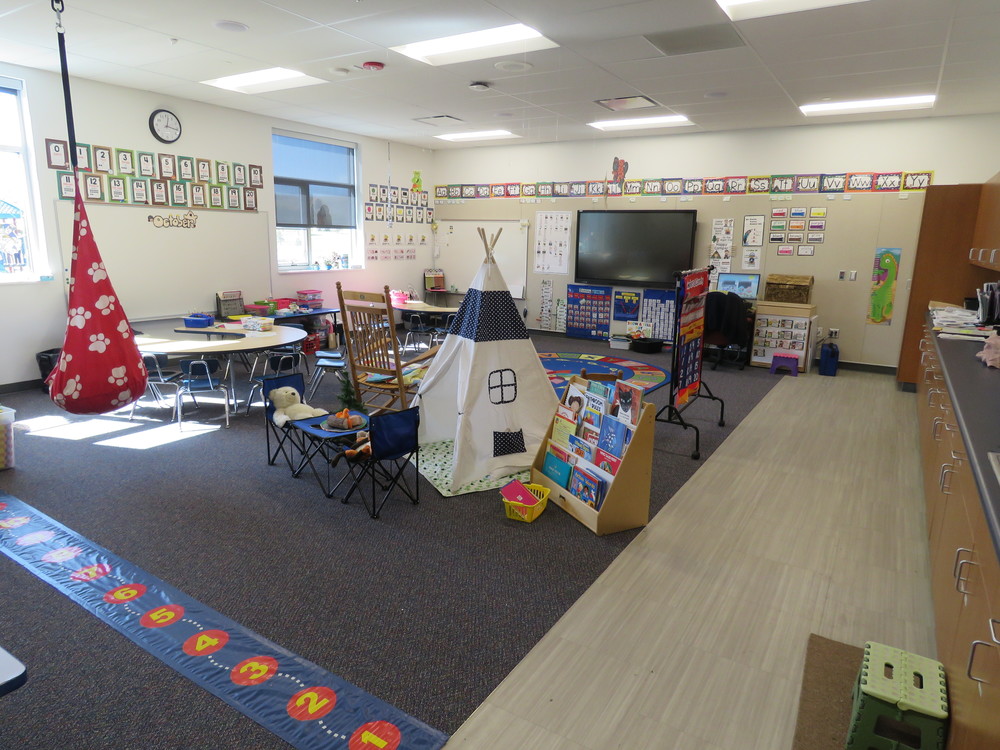 Castle Valley Center welcomes all and opens their new wing
Carbon School District
Monday, November 04, 2019
It is hard to believe we are well into the 2019-2020 school year. Things are going very well for us at the Castle Valley Center. This year we have selected some behavior goals for our students. We are working on using nice hands, nice voice, and nice feet. We feel it very important for our students to learn appropriate behavior in any situation they find themselves. The term we use for these skills is self-regulation, or learning to control your behavior in appropriate ways. Some of our students have a disability that affects their behavior such as autism. We work with these students to learn strategies that help them with the skills to show appropriate behavior. This is always a challenge but a very important life skill to learn. We recently made a slide show with students and staff using a soft or quiet voice. To demonstrate soft voice we help our finger to our lips to show quiet. Our students and staff are enjoying working together to accomplish our goal this year of being in control of our behavior.
Also this year we were able to begin the school year with a new addition to our school. This new addition included two new classrooms, 3 bathrooms, and a large room for the adults with disabilities that attend the Castle Valley Center. We wish to thank our district administration and school board for supporting us with this new addition. Now all of our students are in the building, we were able to remove the portable trailers that have been here for many years.
As always we welcome the community to visit us any time. We will give you a tour and let you see the wonderful things that are happening here at the Castle Valley Center on a daily basis. We value being a part of our wonderful community. We wish to thank everyone who makes our life here a little brighter with your support and understanding. An example of community support came when school started Walmart employees came to our school and presented us with school supplies for our students to use.