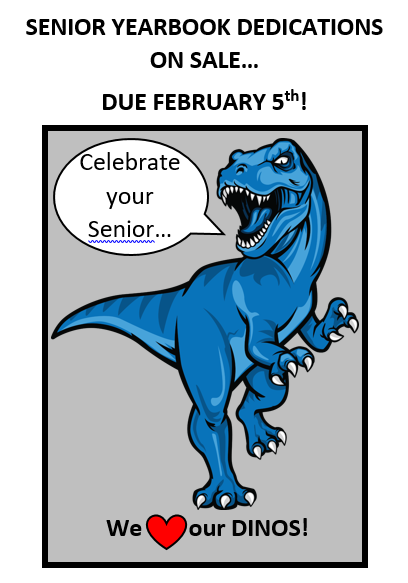 Senior Yearbook Dedications on Sale!
Carbon High School
Wednesday, November 20, 2019
Senior Dedications are due February 5th.
You can choose from the following sizes: 1/8, 1/4, 1/2, or a full page to be placed in the 2019-2020 CHS yearbook.
To create your senior dedication, go to our CHS website, click on "Menu," click on "Buy a Yearbook," click on "Yearbook Recognition Ads," the rest is step-by-step, so just follow the instructions.
Also, don't forget to purchase this year's yearbook; they are $65.00 until the end of December.
Go Dinos!