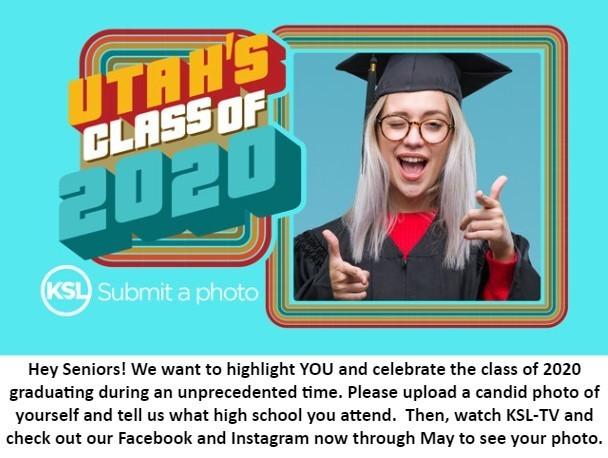 SENIORS: SUBMIT YOUR PHOTO TO KSL...
Carbon High School
Wednesday, April 15, 2020
Hey Seniors! KSL wants to highlight Utah's Class of 2020 during this unprecedented time. Upload a candid photo of yourself and tell them you attend Carbon High. Then, watch KSL-TV and check out their Facebook and Instagram through May to see your photo.