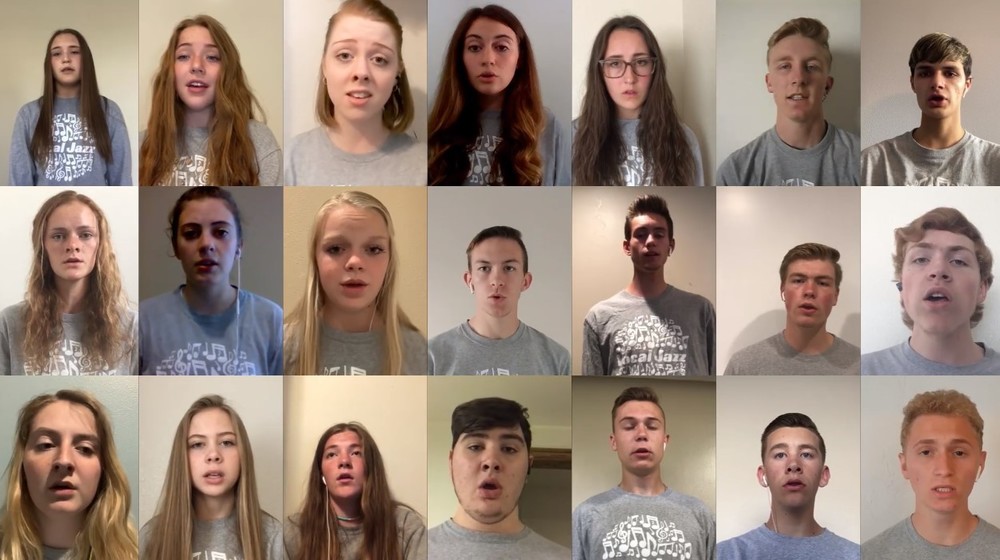 CHS VOCAL JAZZ PAYS TRIBUTE TO CLASS OF 2020
Carbon High School
Friday, May 08, 2020
Carbon High Choir students took some "virtual" time to record a tribute to the Senior Class of 2020.
"This was a fun virtual choir experience although it doesn't come close to singing together in person," said choir director Arthella Williams. "Thanks Frank Ticheli (composer) for permission to do this!" she added.
The text fits perfectly... "Sing, Be, Live, See... This dark stormy hour, the wind, it stirs. The scorched earth cries out in vain... But music and singing have been my refuge, and music and singing shall be my light..."
"Earth Song" by Frank Ticheli and sung by CHS Vocal Jazz.. Dedicated to the CHS Class of 2020.
Watch their beautiful performance! <----- click here!