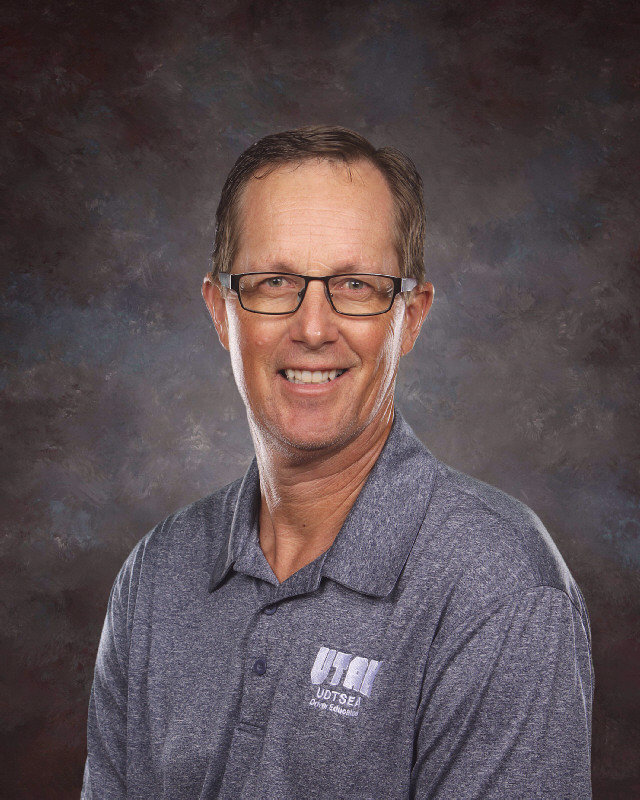 Troy Moynier - Retirement
Carbon School District
Tuesday, May 12, 2020
Please join us in congratulating Troy Moynier on his retirement. He has the following to say about his time at the district:
Fortunate is the word to describe both growing up and raising a family in Carbon County. In 1987 he returned home from College (SUU) to student teach at Helper Junior High. During this experience he was offered a permanent teaching position and convinced his longtime girlfriend (Dannette) to get married. Time moved fast as they began a family. After 4 years,he switched schools from Helper Jr.High to Carbon High where he has been teaching since. Dannette and Troy raised 3 very different but awesome kids. (Jordan, McKenzie, and Colin)
Over his years of teaching, he primarily taught in the Math area. He also taught P.E.,Health, Weight Training, and Drivers Ed classes. He loved teaching kids. He wanted a student's learning to be reflected on their grades. It meant something to get a good grade in his class. In addition to learning, there was always a lot of laughter going on in his class. Sometimes there was a little crying going on. This was only allowed on cry-day (the last day of any quarter).
Coaching Athletics was a big part of his job for most of his career. He coached Baseball, Basketball, Tennis, Track, and the sport that paid for his College (Football). There were many highs and lows during his coaching tenure. There were state championships and winless seasons. Coach Moynier cared a lot for his student athletes and wants them to know he gave them his best effort. He hopes everyone of them had a positive experience even though he found out early on, you can't please everyone. Winning the sportsmanship award from the Wasatch Fronts Football Officials Association meant a lot to him. He was very competitive but wanted to win or lose with grace.
His lunch time card playing colleagues can attest to his competitiveness but maybe not agree with the grace part. He would like to thank all of his colleagues especially the ones that helped shape his teaching. Jeff Jorgensen told him in his first year, "Just watch what I do and you do the opposite". Many lessons were learned from people like him over the years.
Mr. Moynier wants to thank all of his past Administrators. Starting with Boyd Bell/Eugene Crocco all the way through and ending with Chris Winfree/Lance Hatch. They have all been great. Although he is retiring from the State of Utah he will continue to offer his services to the Carbon School District and the students in the area.
We would like to thank Troy for the time and dedication he gave to the students of Carbon School District. His impact was felt by many. Good luck on your future endeavors!