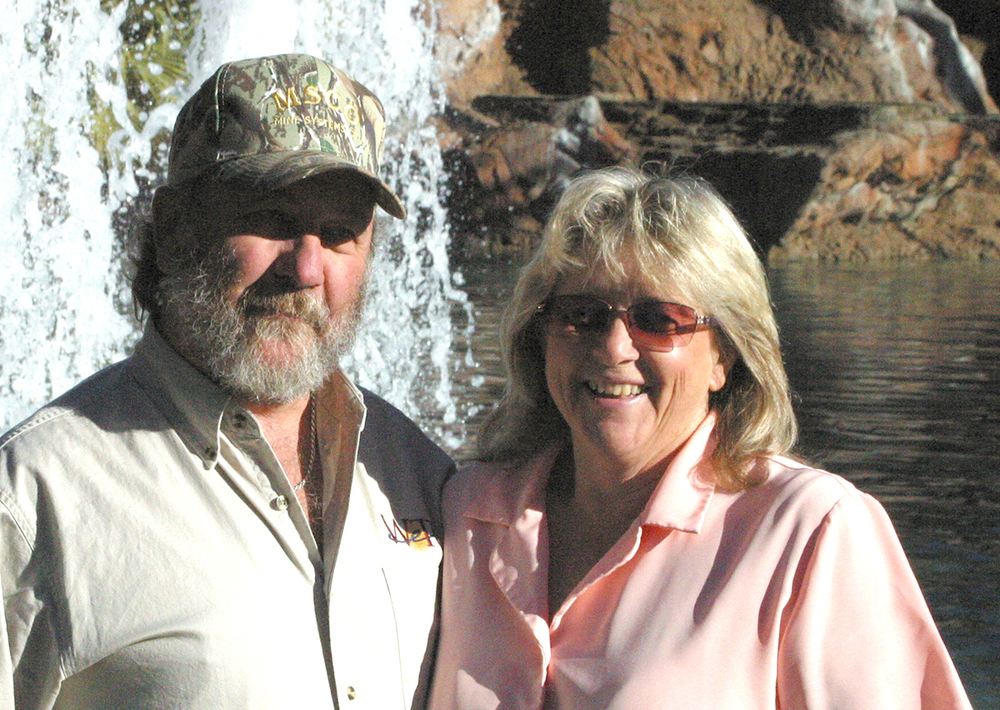 Paula Noyes - Retirement
Carbon School District
Thursday, May 14, 2020
Please join us in congratulating Paula Noyes on her retirement. She recounts her time at CSD below:
I married my Kim in 1975, I was 17 he was 18. We have been married for 45 years. In high school I was expelled once for putting bean dip on Mr. Leonard's door handle in his Consumers Math class, but while in the principal's office awaiting my fate, I stole a note pad that said "From the desk of Eugene Croco". For a time I was quite popular. I received a GED certificate in 1978.
I have the BEST 3 boys and daughter in-laws, Jared & Jaime, Michael & Laci, Seth & Cirie and 9 of the most beautiful, talented grandchildren Jade, Gage, Race, Nathan, Madison, Jake, Jacob, Kami and Kennedy, ages 11 to 20.
I was PTA president at Wellington Elementary for two years and decided if I was going to be at the school all the time I might as well get paid. I have worked at CSD 2 years part time and 31.5 full time years.
My first job was a tray scraper/washer for school lunch. Ralph Dyett introduced me to JoAnn Goodrich who was working at the district office and I applied for a full time aide position. I got the job. I took sign language classes for a year to be a translator/aide for a deaf child who was going to be mainstreamed, the first deaf child in CSD. I worked with him in kindergarten with Janice Rowley for half a year then he and his family moved to Arizona.
I worked as an aide for six other students who were hard of hearing: they are all so special to me. Each one went to a different school in the district and at different times which allowed me to get to know many staff members at Carbon School District. I was a speech pathologist aide for Judy, Davette and Lorilyn. I was an occupational therapist aide at Castle Valley Center. It's like that old country western song "I've Been Everywhere Man"
I helped Judy Mainord and JoAnn Goodrich many years with the Sterling Scholar program back when students handmade their Sterling Scholar books. Sharon Patten at some point had me start helping school lunch. I did promotional materials for her program. I have done many other jobs for the school lunch program with Patti and Heidi. The yearly pan sale, newspaper articles, posters and the Fresh Fruit program.
I designed forms, report cards, code of conduct. Web pages, newspaper and magazine layout, posters for teachers and schools. Carbon School District has the best teachers and staff and I got to work with the best. Tina, Paulie, Sweeney, Wes, Fincher and specialists, Kristen (can't draw a stick man) Taylor. That's what I loved doing the most.
I even loved MAY, the month that CSD does nothing but thank every single employee five times with banquets, posters, treats and gives certificates to students for every imaginable thing.
I have had more bosses than anyone at CSD. Seven superintendents, 31 years divided by 7 superintendents is 4.42 years per boss. Too many principals and teachers to count! I had the best job in Carbon School district.
About 5 years ago Marie Leonard and I were sitting in a meeting that the business office was conducting and learned that we would get a pension!! We just never understood all full time employees get a pension. We thought you had to have a degree. JenAnn said if we had been that dumb for so many years we didn't deserve one. What a great day that was; we won the lottery!
I have met and worked with the best people. Many of them are retired. Some have passed away. I have hundreds, thousands of pictures of students and staff. They are people I love and cherish; they are like my family. The people like Jennann, Jeanne, JenAnn changing the spelling of her name every year. People like Phil who finally let me have my way so that "railroad" became my computer password, and still in my next life, I want to be a computer tech as smart as Katy!
No doubt about it! I truly had the best job in the district!
Everyone throughout the district will miss Paula, we will especially miss her wit and humor, her talent to do anything (find something on Pinterest and she easily recreated it) and mostly her kindness. All the best to Paula as she begins her retirement journey.