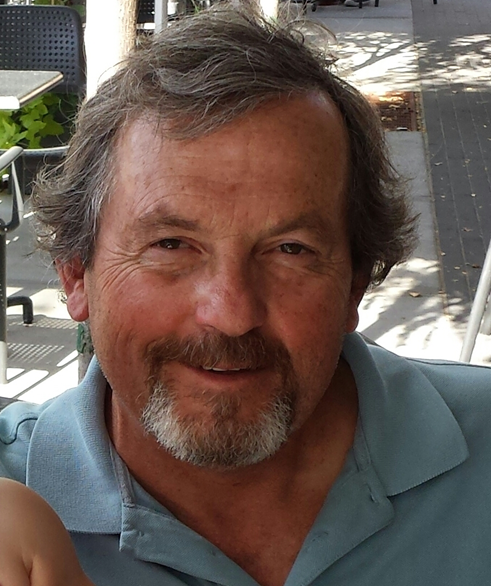 Tom Alleman - Retirement
Carbon School District
Thursday, May 21, 2020
Join us as we congratulate Tom Alleman as he retires from Carbon High School. We hope that you enjoy your retirement and have more time with your family and friends.
Tom shares his experiences as a teacher below:
In 1987, Dennis Hansen, Principal at East Carbon High (ECHS), took a chance and hired me, Tom Alleman, to teach history. This looked like an excellent opportunity for me. I could teach there for a couple of years before continuing my move southwards to escape the cold winters. How things change. Thirty-three years later, I'm still here. I made a career of teaching, got married, and raised 4 daughters here in Carbon County. I still don't care for the cold winters.
ECHS was a most enjoyable place to learn to teach. It had a small, close-knit faculty that worked and laughed together. A school with grades 7 through 12 and an enrollment of around 200 meant that we got to know the students better than they wanted and form close relations with them. As one teacher put it, teachers were the uninvited guests at the students' dinner tables for 6 years.
One of my most memorable events was the Junior Prom. Anyone who attended one of East Carbon's junior proms in those years knows what I mean. Students prepared and raised funds for the prom from seventh grade to their junior year. Part of their junior year was spent planning, decorating the gym, and learning the promenade and dance. It was the event of the year. The entire community came out to watch. The junior prom demonstrated that in many ways ECHS was the heart of the community.
While at ECHS I taught history, was the librarian, coached boys tennis, taught adult ed, and worked to start a Heritage Garden. I somehow found time to meet my future wife, Kate. In 2002 or 2003 I moved to Carbon High to teach AP US History and coach debate. I also taught US History and government.
One of the accomplishments I'm most proud of is adding AP World History to the courses offered at CHS. Teaching AP courses allowed me to attend what is known as the AP Reading. The "Readings" would prove to be one of the most enriching and valuable teaching in-services I ever attended. Part of the AP exam is an essay portion. While computers can check the multiple-choice section of the exams, humans are needed to score the written portion hence "The Reading." Each year following the exams, teachers from all over the world gather in various assigned locations to score the essays. Each day after scoring essays teachers, being what we are, gather to talk about teaching. Sharing our differences and what we have in common is why it is such a valuable experience.
A side of teaching that I thought I would never be a part of is coaching. Over the past 33 years, I have had the honor of coaching boys and girl tennis, debate, and Quiz Bowl. Coaching gave me a greater understanding and appreciation of the students. I think the bus rides were the most fun and educational.
Not too long ago, I left the classroom and returned to the library. I am very happy to round out my career in the library.
And, finally, after 33 years, I'm finally "graduating" from high school!