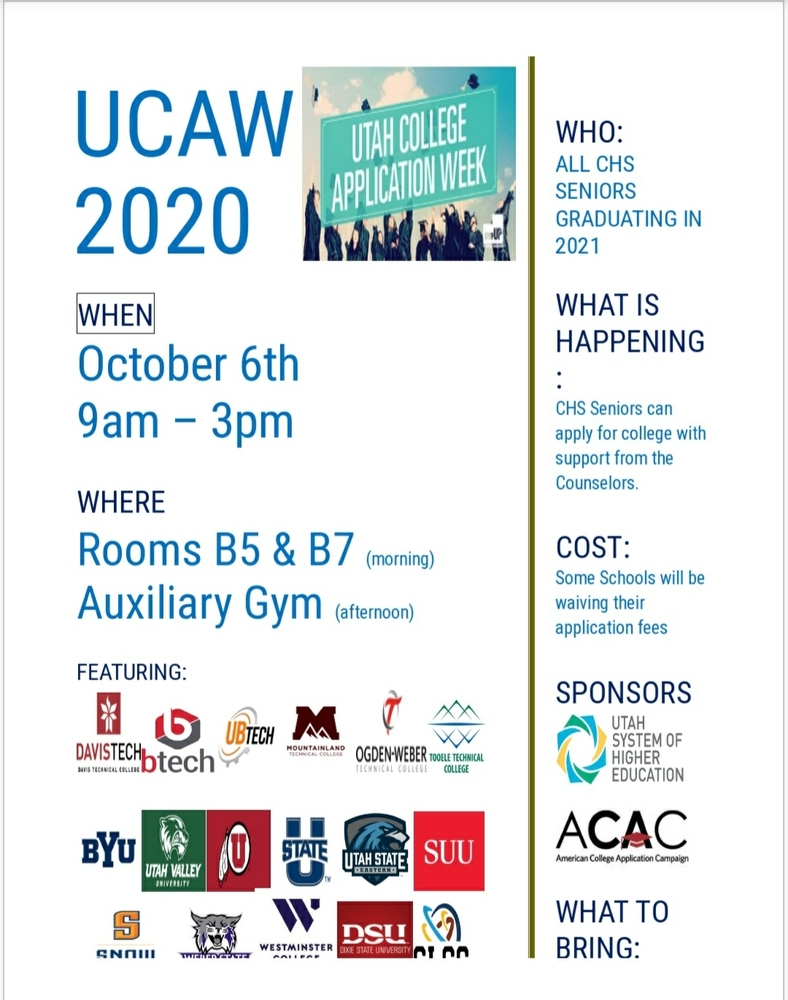 SENIORS: UTAH COLLEGE APPLICATION WEEK IS HERE!
Carbon High School
Thursday, October 01, 2020
On Tuesday, October 6th, CHS Seniors will get a chance to complete college applications with the help of our counselors and college personnel. The CHS Class of 2021 will take part in these activities throughout the day starting at 9:00am and culminating in the Auxillary gym by 3:00pm. Remember to bring your drivers license, social security number, and any applicable application fees. See the flyer or contact the CHS Counseling Department for more information.