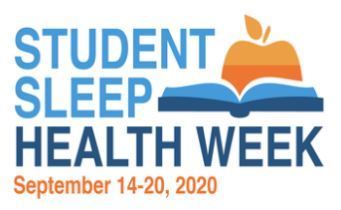 We are still accepting pictures for our presentation for the Teacher Opening Institute! We are putting together a presentation that includes pictures of students holding up signs indicating their level of excitement for finally being able to return to school. If you are interested in helping with this effort, please send pictures through email to
hatchl@carbonschools.org
by Thursday, August 13 *Sending a picture automatically gives permission for the district to use the picture for the presentation and website (no names will be associated with the pictures).

Carbon School District is seeking applications for Kitchen Worker/Deli Delivery worker. Prepares, produces, and serves a variety of foods from fresh, canned, dry, or frozen states according to recipes and assists in other related tasks in a designated food service production and/or service area  Prepares or assists in the preparation of a variety of main and side dishes and accompanying menu items, including sandwiches, salads, meats, vegetables, and fruits as specified by the menu, recipes and production records. Sets up and merchandises food and food service areas and serves food. Practices safe food handling according to State Health Department and CSD Food Services Standard Operating Procedures. Assists in transporting and serving food to satellite locations.  Will work approximately 25 hours per week.  Must have a valid Utah Food Handler's permit or be willing to obtain one.  Must have a high school diploma or equivalent.  Must be able to pass a Live Scan Fingerprint background screening (cost of $25).   Apply online at
www.carbonschools.org
under Menu using the Employment Opportunities tab.

Carbon School District is seeking applications for a Speech and Language Aide at the Castle Valley Center. A part time (29 hours) per week Speech and Language Aide to work under the direction of the Speech Pathologist. Must have a High School diploma or equivalent. Will be required to pass a Live Scan fingerprint background screening (cost of $25).

Message from Sheriff Wood- I want to personally wish everyone a happy Halloween! With that said I want to remind everybody that we want you to have fun but don't let Halloween mischief turn criminal. Be respectful of people's personal property and keep an eye out for the trick or treaters tonight in our travels. We will have extra patrols in the areas we believe will be most impacted by this event. Extra patrols will be conducted with two person teams riding UTV's in order to assist with traffic/pedestrian control. We feel this is a great opportunity for our Deputies to interact with the public in a fun and positive way. They will have candy to give out to the kids, but would ask that the public only approach our UTV's when they are safely parked on the curb. We want everyone to have fun, but want to remind everybody to be careful while driving through these busy neighborhoods tonight. I wanted to bring up a topic that has been on my mind a lot recently. The use of social media at times is a blessing and a curse. I would ask that before you make a post, to think about the outcomes of the post and the purpose of your message. All too often I see social media posts that are posted with good intentions, but become a negative message in the community. From a law enforcement standpoint it needs to be known that we cannot always post details of an investigation but will always make public safety a top priority. We will never take unnecessary risks with public safety and will assure you the public will be notified immediately upon a serious and substantiated threat to our community. This notification would come through all media outlets, social media and the phone systems in the event of an actual substantiated issue. The fact that a single unsubstantiated post on social media can spread through the community and cause panic is frustrating. All too often the facts get skewed in the rumor mill, but may be portrayed as actual and factual information which can causes panic in the community. Please be careful of what you post, contact your local law enforcement upon any suspicious activity, questions, or concerns. Trust that your local law enforcement agency is taking your concerns seriously and appropriate measures are in place. You are always welcome to contact me with any questions or concerns that may be related to an event or incident that has occurred in our community. I would like to remind you "if you see something say something". Again, I would like to wish everyone a happy Halloween, have fun but be careful out there. I am proud to be part of this community and honored to be in the position of Sheriff. We truly live in a great place. Thanks Jeff Wood
Having fun

Welcome to the Castle Valley Center Home Page