Carbon School District is seeking applications for Guest Teachers at various locations throughout the District for the upcoming 2022-2023 school year. Guest Teachers provide backup teaching services when full-time teachers are unable to work. Guest Teachers execute lesson plans left by the absent teacher. Guest Teachers create and maintain a respectful and fair classroom culture that fosters safe and productive learning. Guest Teachers monitor, observe, and report student behavior according to school policies and procedures. Must be a high school graduate and be at least age 18.  Will be required to pass a Live Scan fingerprint background check as well as a one hour online training course. Apply online at
www.carbonschools.org
using the Menu tab and the CSD Employment Opportunities link
Please remember to send your child with a towel tomorrow. We will have water games and playing in the Sprinklers as part of field day.
The Southeastern Utah Health Department recently received a grant to perform Lead Testing. This is a free service at this time. Please review the survey at the following link if you are interested in considering lead testing for your family. If you have any questions, please contact the health department at 637-3671.
https://survey.zohopublic.com/zs/GozKyG
Just a reminder- Our Spring Book Fair is happening now. Tuesday-Friday 1-3pm in the Library.

Carbon School District is seeking applications for a Preschool Lead Teacher at Bruin Point Elementary School in Sunnyside, Utah. Lesson plan for classroom instruction following Utah Preschool Core Standards, complete DOT assessments on students. Attend IEP meetings for SPED students. Plan, implement and track progress on IEP goals. Provide individual care including diapering and toileting. Supervise classroom aides. Communicate with parents. Must have a high school diploma or equivalent. CDA or Associate's Degree in Early Childhood preferred. Will work approximately 29 hours per week. Starting wage ranges from $14.74-$18.60 per hour dependent upon experience. This position begins with the 2022-2023 school year. Apply online at
www.carbonschools.org
using the Menu tab and the CSD Employment Opportunities link.
Mont Harmon Middle School is sponsoring a Pirate Treasure Hunt. Monday, April 25th from 5-7pm. All incoming 6th graders and parents are invited to attend.
Upcoming Event for 5th graders @ MHMS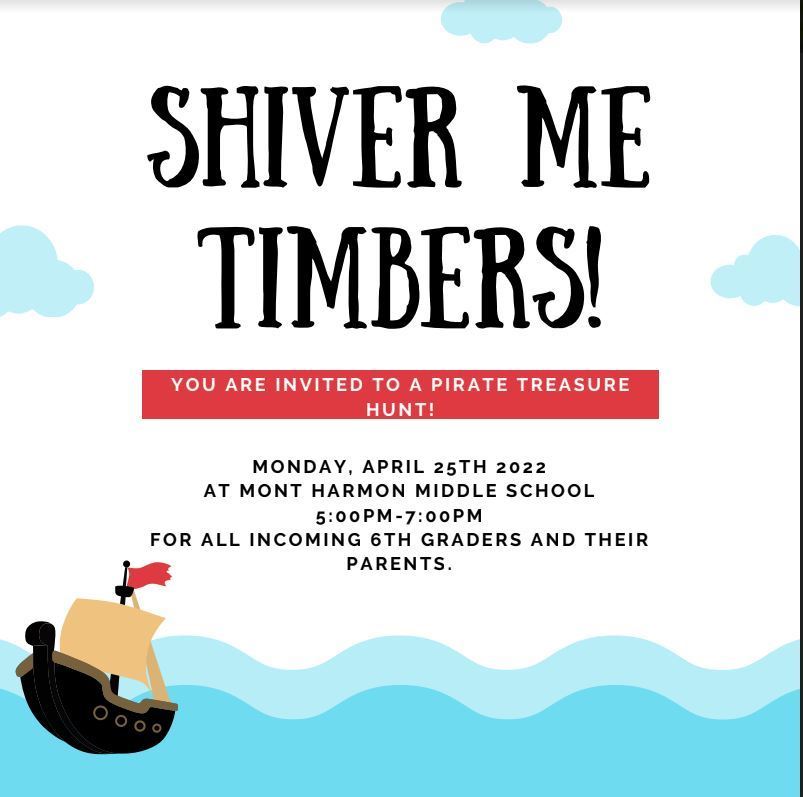 The kids have caught their second wind. They are no longer sleepy . We are leaving Price now. See ya soon. Have a wonderful Easter Weekend.
The zoo was so much fun! A bunch of really tired kiddos are on their way home. We just passed the point of the mountain...Bluffdale. See you in about 2.5 hours. I will update again when we reach Price.
Dear Parents/Guardians, Our long awaited trip to the Zoo is coming up this Friday. We are all excited to go! There are a few things we need to do as we prepare to go. First, if your child is NOT going to attend, please let the school know ASAP. This is so we get an accurate count for lunch and chaperones. Second, please make sure you have sent back your child's request for lunch before Thursday, April 14th. Lastly, there have been a few parents that have asked about chaperoning for their child's class. We are NOT taking any other chaperones other than our BPE Staff. If you are planning on meeting us up there, you will need to pay your own way in. All students need to ride the bus up. If a parent wants to take them home, they need to sign them out with Ms. Samie before they leave. All students will be assigned an adult to go with and are expected to stay with them the entire time. Hogle Zoo... here we come!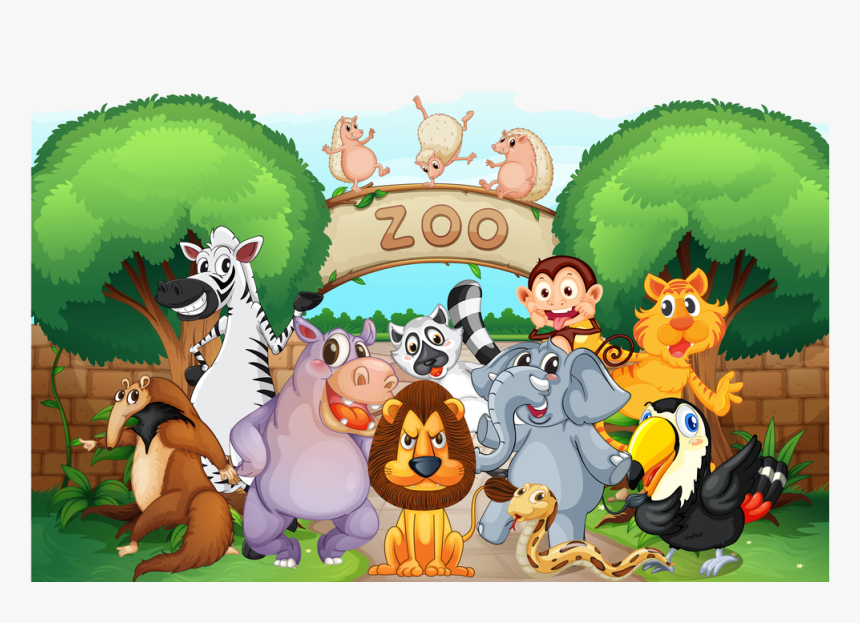 Spring Pictures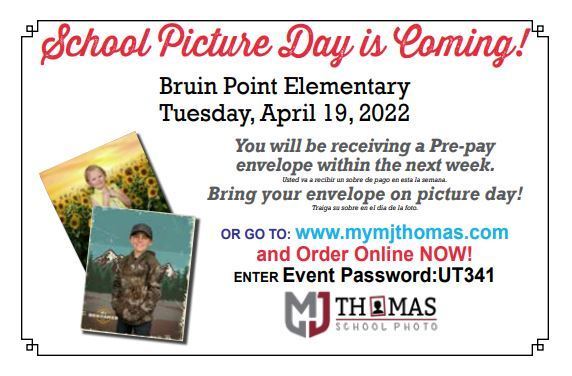 Carbon School District is seeking applications for a 3rd grade Teacher at Bruin Point Elementary School in Sunnyside, Utah. Under the general supervision of the School Principal, to facilitate 3rd grade student success and growth in academic and interpersonal skills through implementing district approved curriculum; documenting teaching and student progress/activities/outcomes; addressing specific educational needs of individual students and by creating a flexible, safe and optimal learning environment; and providing feedback to students, parents and administration regarding student progress, expectations, goals, etc.  Develops and administers school elementary curriculum consistent with school district goals and objectives. Promotes a classroom environment that is safe and conducive to individualized and small group instruction, and student learning. Develops lesson plans and instructional materials and translates lesson plans into learning experiences so as to best utilize the available time for instruction. Conducts ongoing assessment of student learning, and modifies instructional methods to fit individual student's needs, including students with special needs; conducts individual and small group instruction as needed. Instructs students in the principles of responsible citizenship and other subject matters specified in applicable laws, as well as administrative regulations and procedures of the school system. Continues to acquire professional knowledge and learn of current developments in the educational field by attending seminars, workshops or professional meetings, or by conducting research. Organizes and maintains a system for accurate and complete record-keeping, grading, and reporting for all student activities, achievement and attendance as required by district procedures and applicable laws. Encourages parental involvement in students' education and ensures effective communication with students and parents. Ensures that student conduct conforms with the school's standards and school district policies, and establishes and maintains standards of pupil behavior needed to achieve a functional learning atmosphere in the classroom. Coordinates with other elementary professional staff members, especially within grade level, to evaluate and assess curriculum, and participates in faculty meetings and committees. Selects and requisitions appropriate books, instructional aids and other supplies and equipment and maintains inventory records. Supervises students in activities that take place out of the classroom during the school day, including activities involving school transportation. Administers standardized tests in accordance with District testing programs. Performs other related tasks as assigned by the Principal and other administrators as designated by the Superintendent.   Travels to school district buildings and professional meetings as required.   QUALIFICATIONS: Bachelor's degree from an accredited university Valid Utah Teaching certificate, or willingness to complete the requirements to earn a professional license This position will begin with the 2022-2023 school year Apply online at
www.carbonschools.org
using the Menu tab and the CSD Employment Opportunities link.

Carbon School District is seeking applications for a Middle School Mental Health Therapist/Elementary School Counselor. Must be able to given prevention instruction to students, be able to conduct form and informal investigations to determine the root cause of a behavior issue, provide behavior supports and help with Student Behavior plans. Must be able to conduct social skills and other small group instruction and have the ability to facilitate communication that will foster understanding between parents, students and educators. Must be well versed in workin in crisis situations and have the ability to provide students with mental health therapy when needed. Must have a current Utah School Counselor license or be a Licensed Social Worker or have the ability to achieve either in a timely manner. This position will work half time at Helper Middle School in Helper, Utah and half time at Bruin Point Elementary School in Sunnyside, Utah. Apply online at
www.carbonschools.org
using the Menu tab and the CSD Employment Opportunities link. Will be required to pass a Live Scan fingerprint background screening (cost of $25).
Reminder for March Reading Calendars- If students bring them in each Monday with the previous week filled in and signed by parents, they will receive a shamrock to put on the board for each day they read. The calendar will be put back in their Monday packet or returned to the child to go back home. Please encourage your children to read at home, log it on the calendar, and bring them back to school. Thanks:)
There will be NO SCHOOL for preschool students on March 25th.

Carbon School District is seeking applications for a 2nd grade Teacher at Bruin Point Elementary School in Sunnyside, Utah. Under the general supervision of the School Principal, to facilitate 2nd grade student success and growth in academic and interpersonal skills through implementing district approved curriculum; documenting teaching and student progress/activities/outcomes; addressing specific educational needs of individual students and by creating a flexible, safe and optimal learning environment; and providing feedback to students, parents and administration regarding student progress, expectations, goals, etc. This position begins with the 2022-2023 school year. Develops and administers school elementary curriculum consistent with school district goals and objectives. Promotes a classroom environment that is safe and conducive to individualized and small group instruction, and student learning. Develops lesson plans and instructional materials and translates lesson plans into learning experiences so as to best utilize the available time for instruction. Conducts ongoing assessment of student learning, and modifies instructional methods to fit individual student's needs, including students with special needs; conducts individual and small group instruction as needed. Instructs students in the principles of responsible citizenship and other subject matters specified in applicable laws, as well as administrative regulations and procedures of the c school system. Continues to acquire professional knowledge and learn of current developments in the educational field by attending seminars, workshops or professional meetings, or by conducting research. Organizes and maintains a system for accurate and complete record-keeping, grading, and reporting for all student activities, achievement and attendance as required by district procedures and applicable laws. Encourages parental involvement in students' education and ensures effective communication with students and parents. Ensures that student conduct conforms with the school's standards and school district policies, and establishes and maintains standards of pupil behavior needed to achieve a functional learning atmosphere in the classroom. Coordinates with other elementary professional staff members, especially within grade level, to evaluate and assess curriculum, and participates in faculty meetings and committees. Selects and requisitions appropriate books, instructional aids and other supplies and equipment and maintains inventory records. Supervises students in activities that take place out of the classroom during the school day, including activities involving school transportation. Administers standardized tests in accordance with District testing programs. Performs other related tasks as assigned by the Principal and other administrators as designated by the Superintendent. Travels to school district buildings and professional meetings as required. Must have State of Utah Certification in grades K-6 as well as a Bachelors from an accredited college or university in Elementary Education. Apply online at
www.carbonschools.org
using the Menu tab and the CSD Employment Opportunities link

Carbon School District is seeking applications for a Special Education/IEP support teacher. The Special Education IEP support teacher will be responsible for assisting with UPIPS monitoring requirements, file reviews, and supporting special education teachers in the development and compliance of IEP files. Will occasionally complete special education testing if needed. Requirements of the positions is to be a licensed special education teacher with a great knowledge of the IEP process, high compliance with completion of IEP forms, understanding of special eligibility requirements, and ability to help teachers complete required IEP forms for students. Must have a Bachelor's degree. May need to provide assistance in holding IEP meetings with school staff and parents. This is a part time position and will begin Fall of 2022. Apply online at
www.carbonschools.org
using the Menu tab and the CSD Employment Opportunities link

Carbon School District is seeking applications for a Special Education Aide. Special Education Aide will work with students who have special needs. This is a 29 hour per week position. Must have a high school diploma or equivalent. Must be able to pass a Live Scan Fingerprint background check which costs $25. Apply online at
www.carbonschools.org
using the Menu tab and the CSD Employment Opportunities link

Carbon School District is seeking applications for a SPED Coordinator. SPED Coordinator to manage several Special Education programs including alternate testing, transition, medicaid, compliance, hearing and vision screenings, OT/PT services. Additional duties will include testing for Special Education programs for students referred for Special Education services. Must have a Bachelor's degree and be a licensed Special Education Teacher with great understanding of Special Education requirements. Must be able to meet requirements for Level A/B testing. Need to be able to be organized, multi-task, provide supervision, and work well with others. This position is set to start in Fall 2022.  This is a full time position with benefits.  Apply online at
www.carbonschools.org
using the Menu tab and the CSD Employment Opportunities link
Reminder- School Community Council meeting today @3pm